"Prestashop Car Engine & Fuel Filter Module" Documentation by "John Rambo" v1.0
---
"Prestashop Car Engine & Fuel Filter Plugin"
Thank you for purchasing my plugin. If you have any questions that are beyond the scope of this help file, please feel free to email via my user page contact form here. Thanks so much!
---
Table of Contents
---
Installation - top
Download and Unzip the car_engine_fuel_module.
After Uplaod change module admin folder name using your website admin folder name.
Paste to your website root directoty
Activate the module from prestashop module (Engine and Fuel Filter) page.
Now Save all your settings from module settings page.
Done and Enjoy
---
Plugin Features - top
Best Car Engine and Fuel Filter Module for Prestashop
Filter Based on MAKE, MODEL, YEAR, ENGINE and SIZE
Admin can add Multiple MAKE, MODEL, YEAR, ENGINE and SIZE from its own individual page
Admin can add each product Multiple MAKE, multiple MODEL, Multiple YEAR, Multiple ENGINE and Multiple FUEL with different different combination
Filter Car Engine and Fuel from website left Filter Box
Full control from plugin settings page
Ensure full Support
1. Add Make - top
---
2. Add Model - top
---
3. Add Year - top
---
4. Add Engine - top
---
5. Add Fuel - top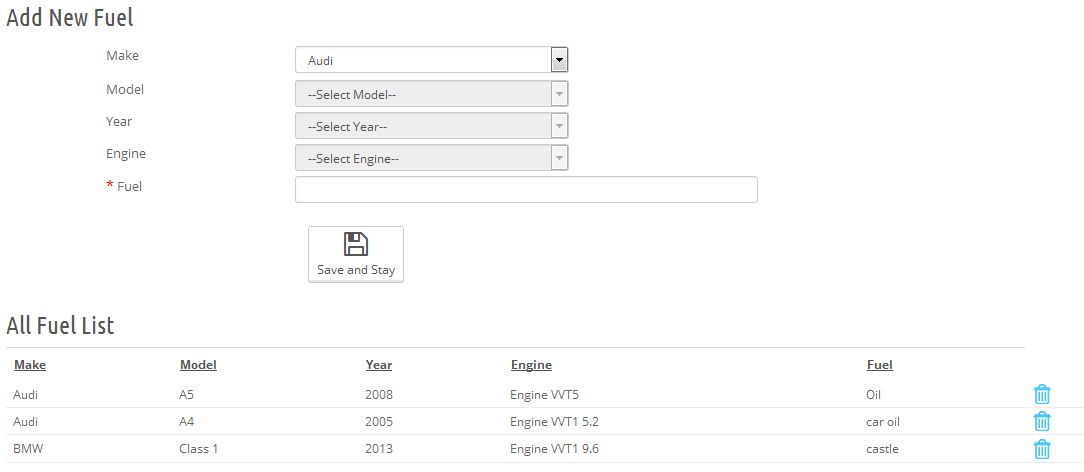 ---
6. Control Panel (Settings) - top
Admin can set total Settings from this option
---
Assing filter data with product.
---
ScreenShots - top
Frontend
After search a products
---
ScreenShots - top
Frontend
Left Filter Box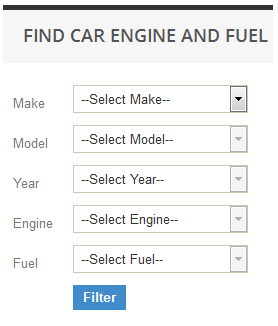 ---
Demo url - top
If you want to see live demo please visit our demo site
http://pluginbuilder.com/prestashop-car-engine-fuel-filter-module/8-dresses
---
Once again, thank you so much for purchasing this module. As I said at the beginning, I'd be glad to help you if you have any questions relating to this module. No guarantees, but I'll do my best to assist. If you have a more general question relating to the module on CodeCanyon, you might consider visiting the forums and asking your question in the "Item Discussion" section.
John Rambo
---